26 September 2018
BDS Chairman, Rory Putman, will be giving a lecture on 'Wild Deer and their Management In Britain: Burden or Benefit?' to the Natural History Society of Northumbria on 12th October at 7.00 pm.
The lecture is open to everyone, so BDS members are warmly welcomed but they are asked to make a donation (£3 minimum suggested). The event will be held in Lecture theatre 1.65 in the Ridley Building 2 within the Newcastle University campus [just off Claremont Road]. Seats are allocated on a 'first come, first served' basis. There is a car park just outside the lecture theatre but if that is full then there is a municipal car park on the other side of the road.
Read more: 'Wild Deer and their Management In Britain: Burden or Benefit?' Lecture by BDS Chairman, Rory...
13 September 2018
We are looking for an experienced Digital Marketing Professional to be responsible for launching a new digital platform for all areas of outreach and to develop, implement, track and optimize our marketing campaigns across all digital channels. This is a management role within a dedicated team, reporting to the General Manager. You should have a passion for the welfare of deer and their natural habitat
You will have a strong grasp of current communications and media, marketing tools and strategies and be able to lead integrated digital marketing campaigns from concept to execution. The successful candidate will work with the General Manager and team to support the BDS and affiliate businesses to launch campaigns on time and on budget.
Position: Full time
Salary: Competitive
Closing date for applications is 5th October.  Interviews will be held on 24th October in either Swindon or Oxford (venue TBA).
28 August 2018
Megan Rowland, from Dornoch, is well on her way to a successful career as a land and deer manager in the north after becoming one of only three female approved witnesses for deer management qualifications in the UK, allowing her to mentor deer management trainees.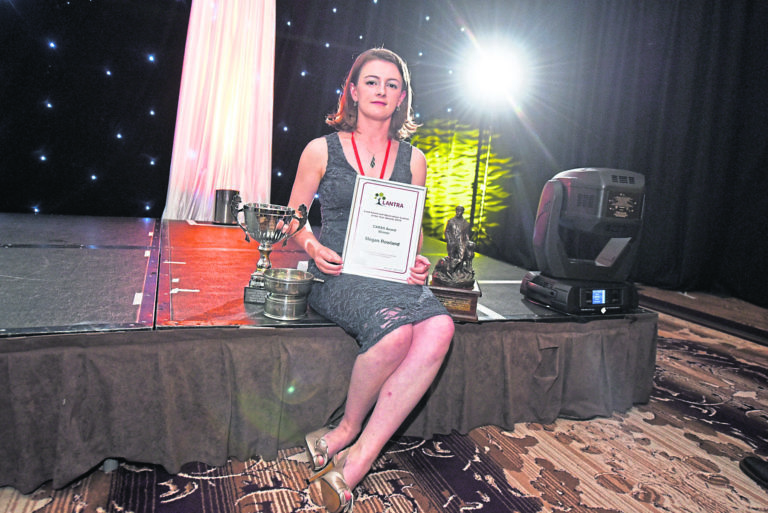 She said: "As part of my work as an ambassador for the British Deer Society and as a Lantra Scotland Industry Champion, I try to actively promote our industry to all young people, male and female. There's nothing about this career that women can't do. I also think it's a good thing for the industry having a diverse range of people working in it, as we all bring different skills and perspectives". The Press and Journal 21.8.18
Read more: Female gamekeeper in the north aims to inspire future generations