04 April 2019
The Courier has reported (5th April 2019) that a baby deer had to be euthanized after being mauled by an out of control dog in Fife. 
A dog walker discovered the deer with two broken legs n woodland near Lochore Meadows.
The Scottish SPCA were called but sadly the animal had to be put to sleep to prevent further suffering from its extensive injuries.
Scottish SPCA animal rescue officer Ian Burlinson also issued a reminder to dog owners to keep their animals under control.
He said:
"We were sadly called to Lochore Meadows on Tuesday morning after a young deer was attacked by a dog.

"The deer had a badly injured back end and was sadly put to sleep to prevent further suffering.

"Incidents like this prove as a sad yet important reminder as to why dog owners have a responsibility to keep their dog under control at all times, especially when there are other animals around."
28 March 2019
A summer spent photographing a family of roe deer has earned an Edinburgh man the Scottish Nature Photographer of the Year 2018 award.
Phil Johnston's winning image, Roe Kid Flower, was taken near his home.
He said: "I love nothing more than being out in the sticks with my camera, seeing all the beauty that surrounds me and trying my best to capture those moments in time.
"On this particular evening in early July, I had already spent several hours with the roe family but I had also seen a fox around.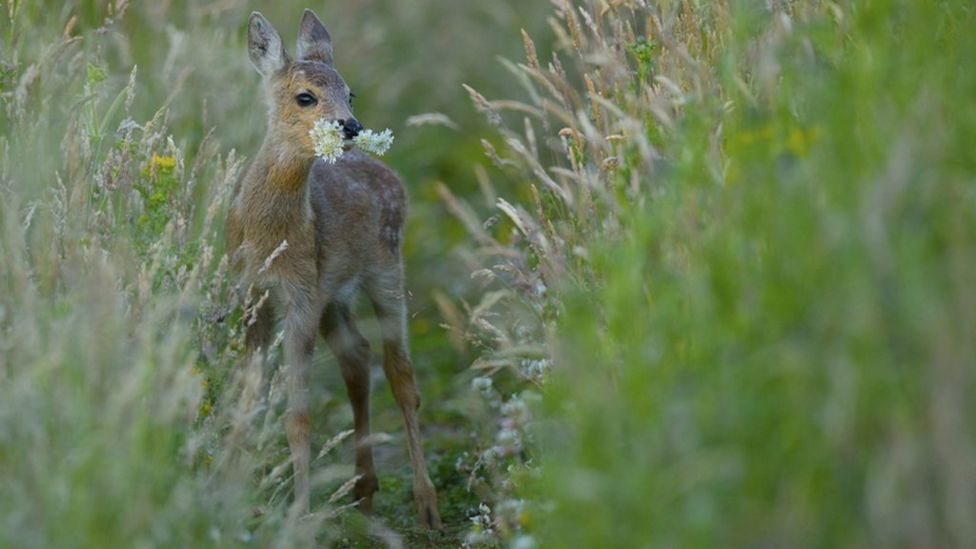 28 March 2019
The Express reported on Thursday that Independent Irish politician Danny Healy-Rae had asked the Irish legislature to call in the army in response to the problems being caused by wild deer in Kerry in South West Ireland.
Mr Healy-Rae said:
"The deer are entering towns and villages, and estates around Killarney, and they have taken the place over."
The politician sighted incidents of serious car accidents coupled with a problem with the attitude of the national park to deer management.


In response, Josepha Madigan, Ireland's Heritage Minister, said there was a deer management programme in place for Killarney National Park and that a cull was currently being done.
Read more: Independent Irish Politician Wants Army Called in to Manage Deer