Schomburgk's deer where once widespread in Thailand, but overhunting was thought to have caused the species extinction. With the last known Schomburgk's deer dying in captivity in 1938.
However, antlers found in 1990 in Laos suggest the species might have survived and could even be alive today.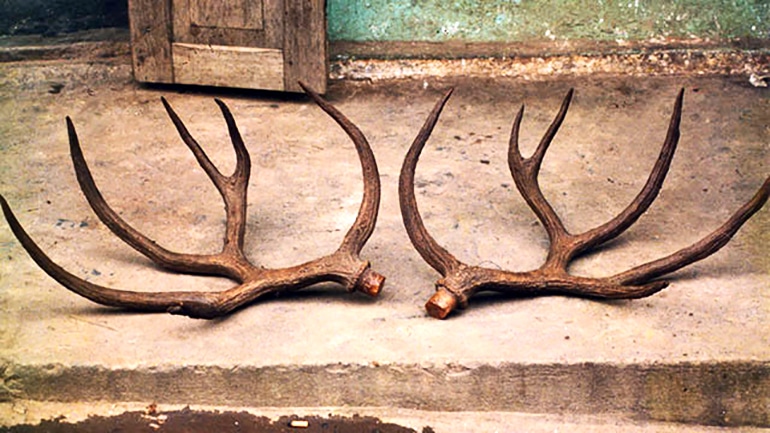 The 1991 photograph of a Schomburgk's deer's antlers. (Credit: Laurent Chazée via Northwestern U.)
Photographs of the antlers were recently examined by Gary Galbreath, professor of biological sciences at Northwestern University and an expert in Asian wildlife, and GB Schroering. Based on the widely spreading, basket-shaped, hyper-branched structure of the antlers, the team determined the antlers belonged to a Schomburgk's deer. 
Galbreath also confirmed that the antlers were fresh when photographed in 1991 and that a small population could have survived in a remote area in central Laos, where they just might still be living today.

Read more on this story