A runner was taken by surprise when a deer unexpectantly came out of bushes and landed right on top of her. 
Karen Brewer suffered bruises to her ribs and right calf in the collision at Haldon Forest near Exeter.
However, Ms Brewer managed to get up and finished first in her age category in the annual Haldon Forest Park 10K on Sunday. The event was billed as a chance to "catch a glimpse of local wildlife".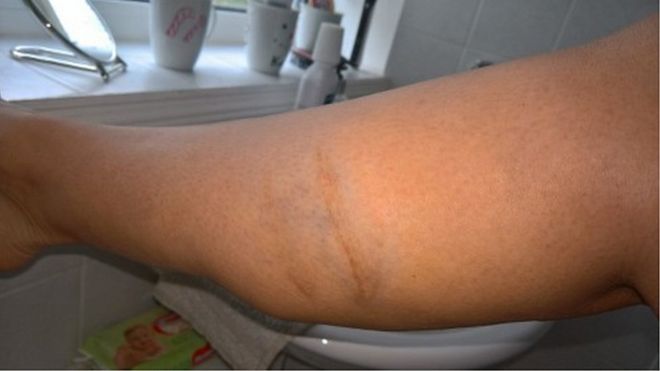 It's likely the deer was startled causing it to run into Ms Brewer as wild deer will normally avoid people.

Article on the BBC Website