BDS's Charles Smith Jones contributed to a recent article in The independent about how plastic waste from tourists has been responsible for the deaths of several deer in the Japanese city of Nara.
Regular readers of our newsletter Deerbytes may recall we recently covered this story, which has highlighted the danger plastic waste represents to wildlife.

The sika deer of Nara are sadly not the only ones to be affected by ingesting discarded plastic.  Deer will frequently sample unusual items which can ultimately become the cause of their death and have been found later with items such as plastic bags and baler twine filling their stomachs.  They can also entangle themselves in rope or netting which has been carelessly left lying around.  Deer in parks or other places where they are habituated to hand feeding by humans are especially prone to eating unsuitable items.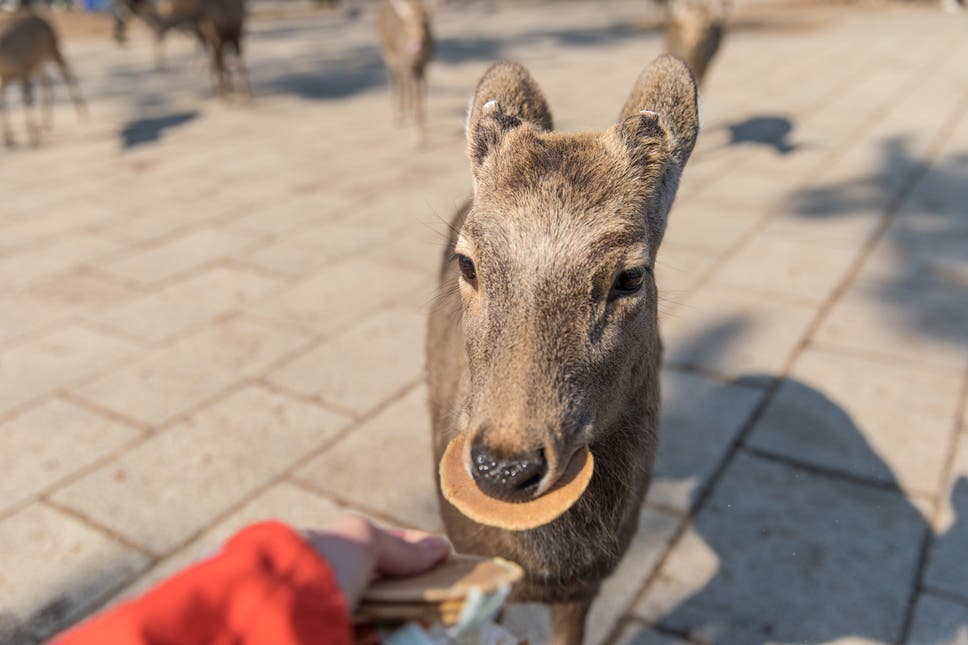 We have no way of knowing how many wild deer die annually from such causes, but in Richmond Park alone eating litter is thought to be responsible for killing around five deer every year.  
 
It is always advisable not to encourage deer to become reliant on humans for food but in places such as Nara where it is permitted we recommend that only natural foods endorsed by the local authorities is given, and that processed food items and plastic packaging are avoided.  At other times it is always best to simply enjoy watching the deer from a distance. 

The British Deer Society urges everyone to dispose of their waste responsibly and in such a way that it cannot be a danger to wildlife.
 
Read more about Sika Deer
Read the article in the Independent